If you or your company is involved in handling any kind of sensitive information about patients, then it is important that you and your staff are well trained in HIPAA. You have to keep in mind one thing that if you fail to conform to the rules and regulations of HIPAA then you will have to face serious consequences.
Opting for the Right Training:
According to recent surveys it has been found that almost 40% of practices do not implement training in HIPAA on an annual basis for their staff. Now this can be an alarming condition for your practice. Keep in mind that your HIPAA compliance policy will be effective only if you have a well trained staff.
The training must involve training in HIPAA law. This can be done only by an HIPAA expert who knows all the finer nuances about the HIPAA policy. It is also important to train the staff with all the procedures and policies that you follow in your organization.
Opting for the Right Training Solution:
You can either hire an expert who can train you and your staff in HIPAA compliance. You can opt for a good HIPAA training program and train your staff members. You can also opt for online training sessions for your staff.
The Strengths and Weakness of Internal Training Resource:
If you or any of your staff members get proper training in HIPAA and then imparts the same to your staff then the biggest advantage that you have is that you save money. But the problem is that it is important that you have a firm grip on the subject. If this is not the case then you can be in big trouble. Also, it may be very difficult for a single internal staff member to train each and every new and existing employee.
The Strengths and Weakness of Hiring External Resource:
You can always hire a HIPAA expert. The biggest advantage is that you and your staff get the best training. But the problem is that you will have to spend a lot of money and besides your new joinee will have to wait to get trained till you have the next expert HIPAA session.
The Strengths and Weakness of Online Training:
This is cost effective and even your new staff can be part of the training program. But you need to check if the online training program for Hipaa certification is updated on a regular basis.
The HIPAA Certification Factor:
It should be noted that HHS does endorse any certification programs. Those who do undergo these programs, however most of the times get a good gist of the compliance policy.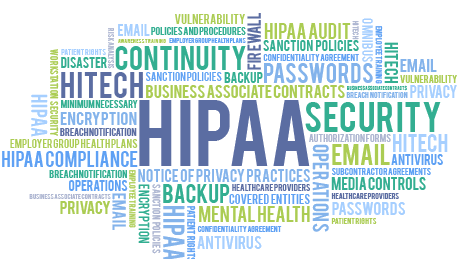 The Auditors Point of View:
The auditors are first going to check the date when you last held the training program of your staff. So make sure that you maintain the training logs. This will indicate that you take the HIPAA compliance training of your staff seriously. It will indicate that you are willing to invest time and money in this type of training program.